,
Artista: Dream Theater
Origen:Estados Unidos
Genero:Progressive Metal
Dream Theater es una banda estadounidense de metal progresivo, iniciada por tres estudiantes de Berklee en 1985. En sus más de veinte años de existencia, se ha convertido en la banda de su género más exitosa después de la época de oro del rock progresivo (a mediados de los años 1970), a pesar de ser relativamente desconocidos en los círculos mainstream del pop y del rock. Sus dos álbumes con más ventas son Images and Words de 1992, que les mereció un disco de oro y es consistentemente reconocido como un lanzamiento germinatorio del metal progresivo, a pesar de que sólo alcanzó el número 61 en la cartelera Billboard 200; y Octavarium de 2005, que alcanzó el número 36 en la misma cartelera.
La banda es bien conocida por la capacidad técnica de cada instrumentista, y ha recibido numerosos premios de revistas especializadas. Los músicos son altamente respetados por muchos de los nombres más grandes del rock y del metal, lo que ha propiciado colaboraciones entre los miembros de Dream Theater y muchos otros músicos bien conocidos. En un famoso ejemplo, Mike Portnoy ha recibido 23 premios de la revista Modern Drummer y John Petrucci fue nombrado el tercer guitarrista en la gira G3 con Steve Vai y Joe Satriani junto a su compañero Mike Portnoy, que fue el baterista de la gira. Petrucci sigue así los pasos de Eric Johnson, Robert Fripp, Yngwie Malmsteen y otros guitarristas influyentes.
Dream Theater también es notable por su versatilidad musical y los muchos géneros diferentes que su propia música incorpora, lo que ha hecho posible para ellos realizar espectáculos con un rango de actos muy diverso. Algunos de sus más notables compañeros de gira incluyen a Deep Purple, Emerson, Lake & Palmer, Iron Maiden, Joe Satriani, King's X, Marillion, Megadeth, In Flames, Pain of Salvation, Porcupine Tree, Opeth, Queensrÿche, Spock's Beard, Fear Factory, Fates Warning, Symphony X y Yes. En 2005, Dream Theater hizo una gira por Estados Unidos en el festival Gigantour, junto a Megadeth.
Esta Banda es la Madre del Metal Progresivo, la primera banda a nivel mundial en lanzar un album totalmente de Metal progresvio Images And Words, esta es mi banda favorita. Se destaca por su incomparable musica es un grupo poco predecible siempre te sorprenden album tras album y desde la gloriosa entrada de su teclista, la banda se convirtio en una verdadera odisea progresiva convirtiendose para mi, en la mejor banda progresiva que jamas exista.
Whe A Dream And Day Unite
Descarga
Images And Words
Descarga
Awake
Descarga
A Change Of Seasons
Descarga 1
Descarga 2
Falling Into Infinity
Descarga 1
Descarga 2
Metropolis Pt. 2: Scenes From A Memory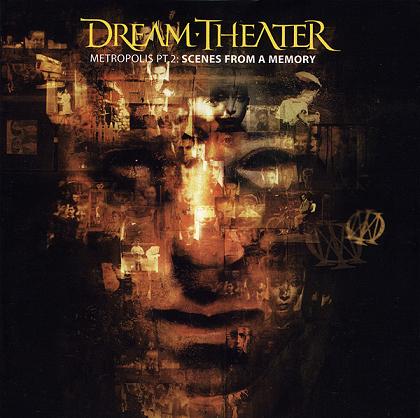 Descarga 1
Descarga2
Six Dregrees Of A Inner Turbulence
Descarga 1
Descarga 2
Descarga 3
Train Of Thought
Descarga
Octavarium
Descarga 1
Descarga 2
Systematic Chaos
Descarga 1
Descarga 2
Y para todos los fan de Dream Theater una recopilacion tocada por The String Quartet Tribute
Descarga
Y tambien un video de Finally Free en Vivo
Descarga
Si al fin y después de dos años aqui está el nuevo album de Dream Theater
Black Clouds & Silver Linnings
Descarga 1
Descarga 2
La Ley es La Ley, y La Ley se cumple!!!